Diathermy in Independence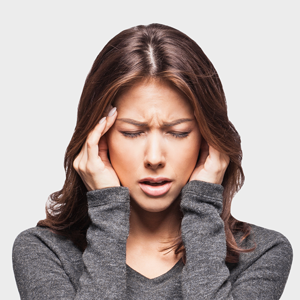 Diathermy is another form of therapy that we offer here at Back & Neck Pain Center . Similar to electronic muscle stimulation (EMS), diathermy is used to stimulate blood circulation and relieve pain. In its own league, it relies on radiofrequency to heat specific areas within the body without increasing external temperature.
Learn more about this incredible therapy!
The Specifics
Diathermy, formally referred to as short-wave diathermy, is a therapy that is not commonly used in this day and age. As it is great for relieving conditions such as swimmer's ear, sinus congestion, nasal congestion, chest congestion, and mucus buildup, we continue to employ it in our practice.
Because the specific nature of this therapy stimulates DNA production and tissue growth in certain areas, diathermy also improves overall blood flow within the body. Similarly, it has been known to destroy unhealthy tissue and cause bleeding vessels to clot.
Common Ailments
Unlike EMS, diathermy uses more of a drum-like apparatus. Operating without pads, it only floats over the area of concern. Many conditions can benefit from diathermy, including
Sprains
Strains
Bursitis
Tenosynovitis
Diathermy heats the inside of the body without affecting the skin. If you decide that this therapy is right for you, please note that you cannot have metal on your person during the procedure. Those who have had metal placed through surgery should contact their primary physician prior to care.
Get Started Today
Are you interested in knowing if this therapy is the answer for you? Our team can provide you with the details you need to determine whether or not to proceed with diathermy Independence. Contact Back & Neck Pain Center with any specific questions you may have.
We are here to improve your overall health. Rest assured, we will be honest with you regarding the potential benefits diathermy may pose to your condition. Our practice looks forward to hearing from you!

Diathermy Independence | (816) 833-1232