Electrical Muscle Stimulation in Independence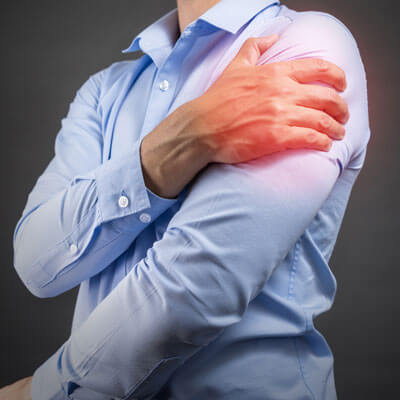 In addition to general chiropractic care, Back & Neck Pain Center offers Electrical Muscle Stimulation (EMS). Recommended for people who have tight muscles or frequent muscle spasms, EMS can be used all over the body, except for over the heart and on the face. There are several benefits to this therapy, including decreased soreness and better range of motion. Depending on your needs, EMS may be the answer to your nagging discomfort.
EMS Basics
When it comes to EMS, most people may have no idea what to expect. As knowledge is power, we are here to give you all the details you need to know before giving it a try.
EMS take anywhere between five and 10 minutes to complete. This individualized therapy operates on a visit-by-visit basis. If chosen at the first appointment, we are likely to suggest six total visits for the best results. Because your comfort is important to us, we will always have a staff member nearby to monitor the equipment and ensure that you are relaxed.
How Does It Work?
How does EMS work, you might ask? It sends an electrical shock through carefully applied pads. It can be used to release muscle tension, relieve pain, and even tone muscles. The shock is smaller than most realize, and it encourages the brain to release endorphins and block pain signals. EMS can also be used to strengthen your muscles.
Learn More Today
Back & Neck Pain Center is always willing to address your questions and concerns! If you are interested in EMS Independence or would like to know more about the therapy, do not hesitate to reach out to us. Dr. Doty is glad to support you as you try this effective modality.
Contact our practice today! We offer same-day appointments and free consultations. Insurance is accepted, and we are open late.
CONTACT US »

Electrical Muscle Stimulation Independence | (816) 833-1232