Orthotics in Independence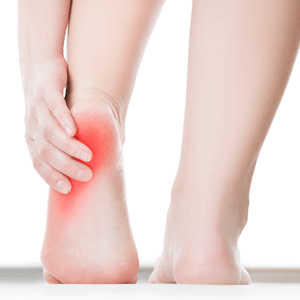 At Back & Neck Pain Center , we believe that the feet act as the foundation of the body. If your feet are unhealthy, you are likely suffering from other related alignment issues. Our practice provides foot orthotics to ensure increased daily comfort and encourage lasting chiropractic adjustments.
Why Orthotics?
We want to ensure that each of your chiropractic adjustments lasts as long as possible. To do
this, we must focus on all aspects of bodily health, including the feet. All too often, patients
return to see us in the same pain they were in prior to their previous appointment. For your adjustments to hold as they should, it is crucial to consider the amount of pressure your feet are under on a day-to-day basis.
Because they are responsible for holding up the weight of your body, it is vital that your feet have the support they need to carry you throughout your routine activities. Without proper support, your natural foundation is off, which often means that the rest of your body is also misaligned.
Back & Neck Pain Center is committed to helping you achieve whole health. Our orthotics are sure to give your feet the additional cushioning they need to perform at their best!
Who Can Benefit?
Foot orthoses address the body as a whole, beginning with the feet. Many walking complaints, including heel pain, knee pain, and lower back pain, are results of poorly aligned feet. Many people are negatively affected by the soreness of the feet. For this reason, foot orthotics were designed to improve a variety of conditions, including:
Flat feet
High arches
Heel spurs
Plantar fasciitis
Fallen arches
From heel spurs and plantar fasciitis to chronic pain and fallen arches, these individualized supports can relieve it all.
Start Today
Are you unsure whether or not foot orthoses are right for you? We are glad to answer any questions you might have for us! Contact us for more insight into orthotics Independence and what they may be able to do for you.

Orthotics Independence | (816) 833-1232